The beach we choose for an outing depends on what we want to do, the wind direction and how antisocial we feel! There's a beach for almost every mood and activity on Bornholm, and we're never more than 30 minutes away from any of them.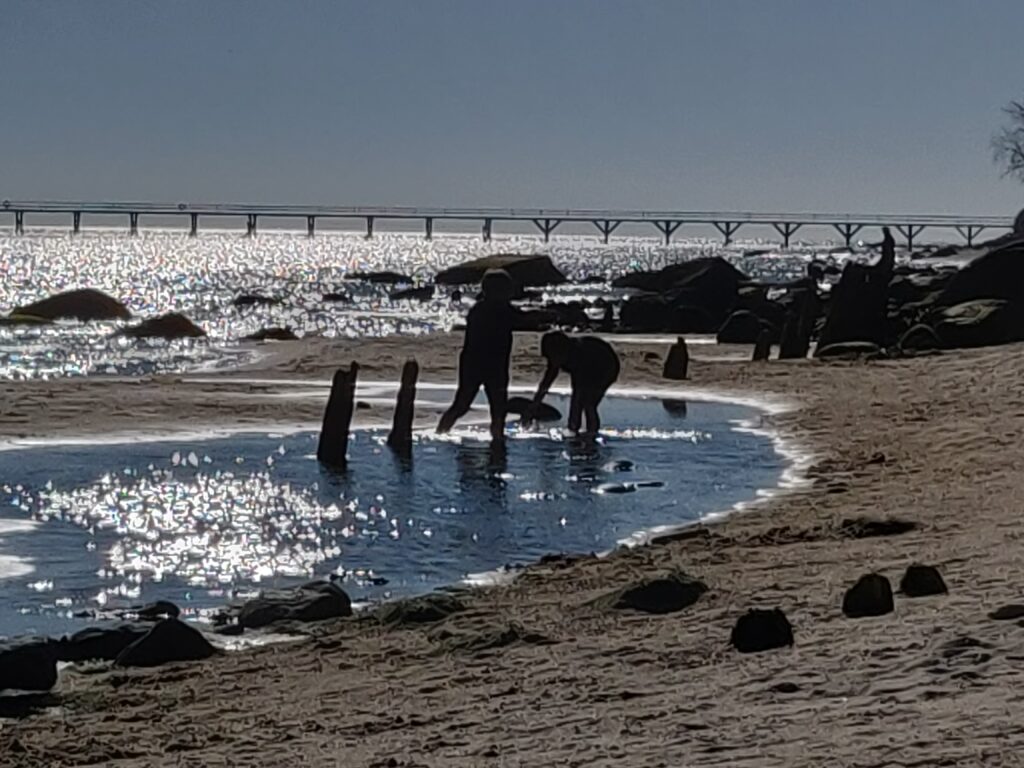 If the wind is from the west we most often go for a beach on the east or south coast.
If we want to jump in waves we choose a west coast beach or Sandkås in the north east.
If we want to skip stones then we head for Slusegård and the beaches of Østre Sømarken.
If we want to dam rivers and sail boats we head for Melsted.
If we want to swim in solitude beneath sheltering cliffs with the chatter of sand martins then we head to the beaches between Arnager and the Søse Ødde.
If we want to splash and swim and play with friends then we head for Dueodde or Boderne.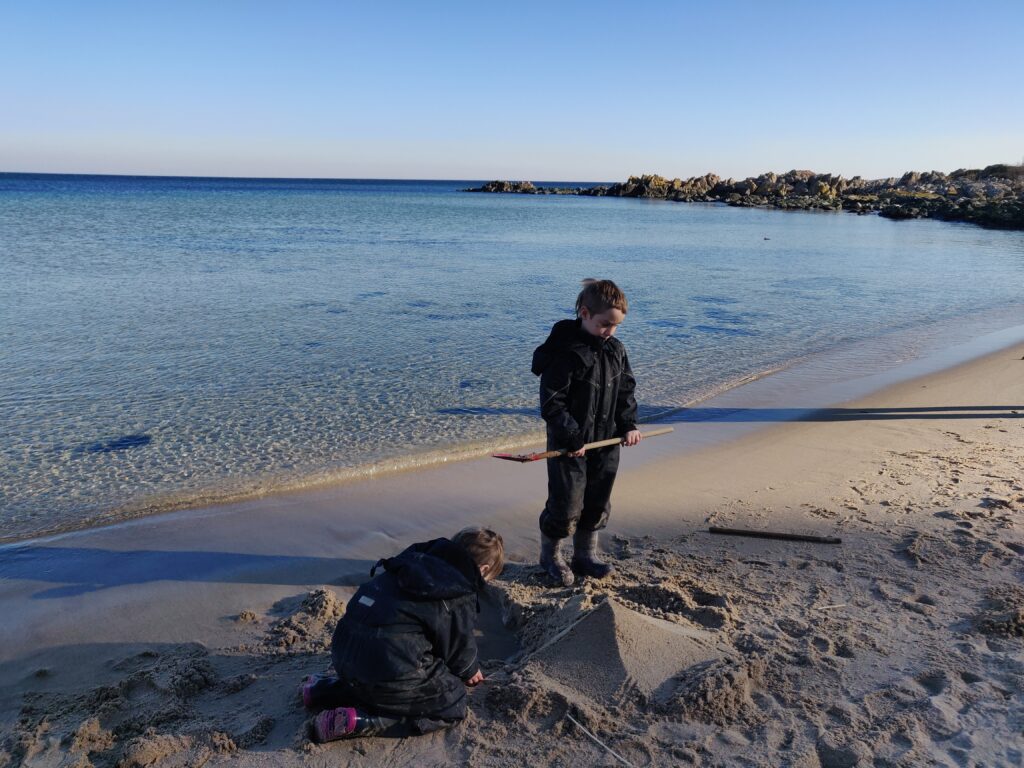 Here is our beach list from northeast to northwest!
Sandvig – lovely crescent of sand, rockpools and bathing pier – close to great ice cream and coffee at Is kalas near Sandvig harbour.
Sandkås – 2 separate beaches, a little one to the left is great for sandcastles and the coffee shop, the one to the right has great wave jumping and a sheltered spot for floating inflatables!
Melsted – our closest beach, so best for a quick trip after school. Great for damming and diverting streams.
Balka – busiest beach on the island but a lovely stretch of white sand with a very shallow and warm bay for paddling and bathing. Nice stream for floating boats.
Snogebæk – Warmest waters on the island – especially on the long flat sandstone slabs.
Dueodde – Gorgeous white sands, best sea bathing (safest for 7 plus children) with sandbanks. Dunes to play in. Not as busy as you may think – just walk 50 metres in either direction from the end of the boardwalk.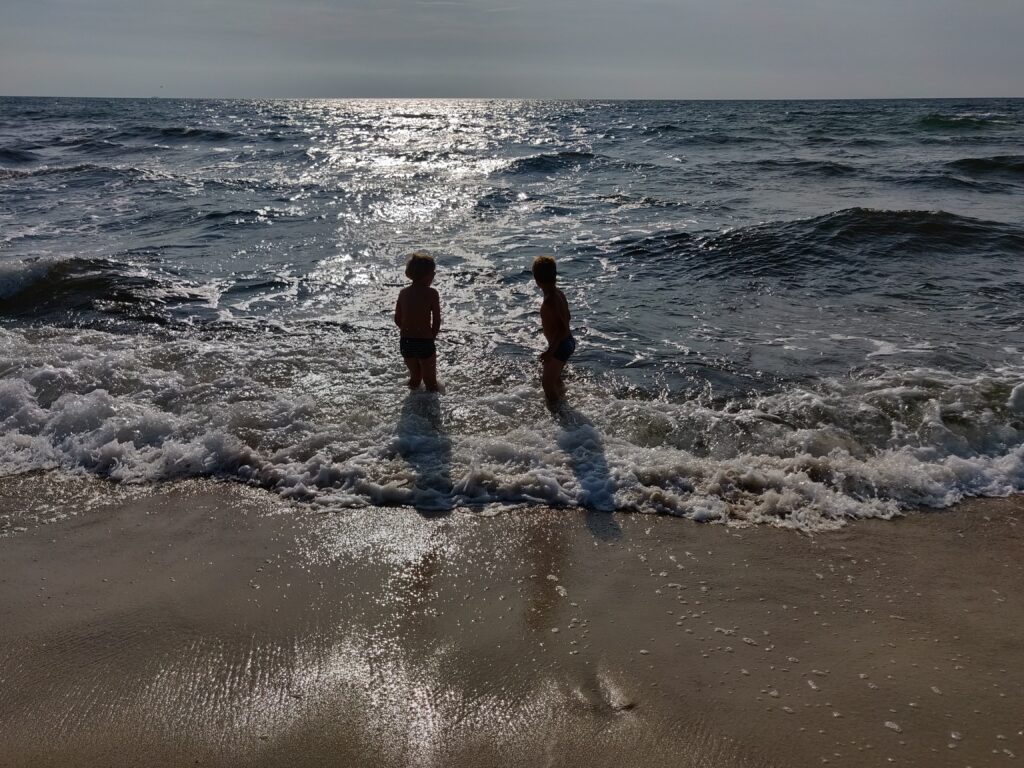 Slusegård – Narrow sands but endless fun with great shaped stones for skipping.
Boderne – Quite busy near the car park but easy to gey away from any crowds – just walk east. Lovely stretch of white sands, stream to jump in, float boats in and explore.
Arnager Bay – The most beautifully scenic and quiet beaches on the south coast. Lovely sea bathing – just find the sandy bits – and warm underneath the sandy cliffs.
Antoinette – lovely sands just north of Rønne with a scenic backdrop of pines. Great for wave jumping – just watch out for the big waves caused by the ferry when it comes into harbour.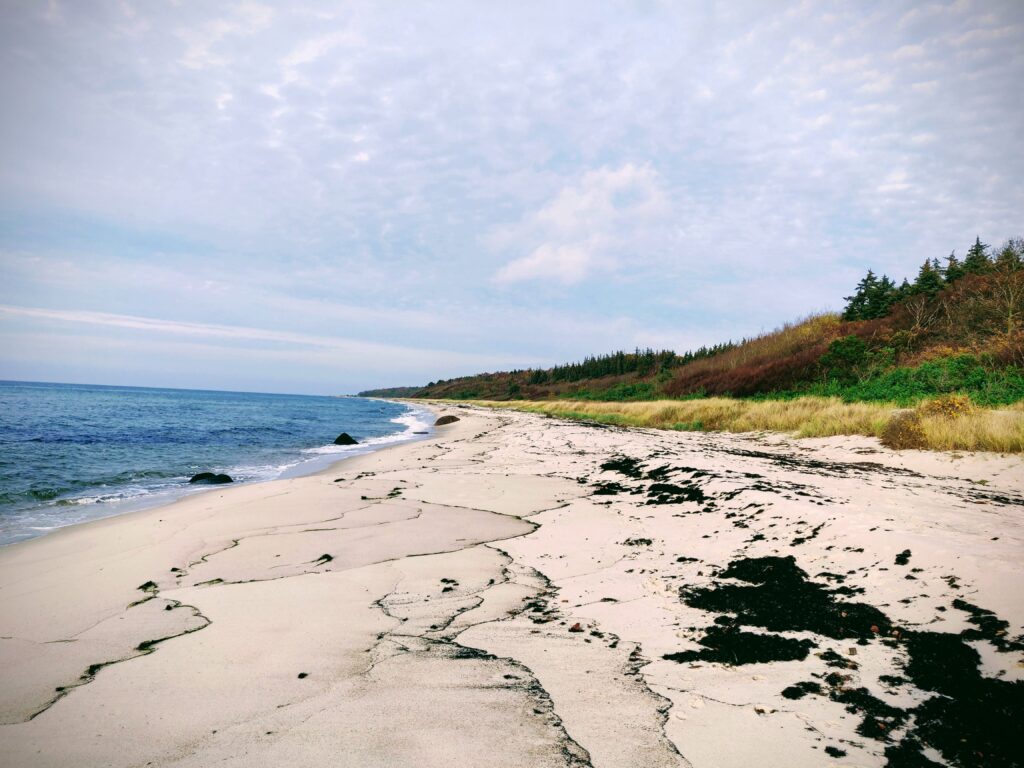 Sorthat-Skovly – lovely sands with river lagoon and shady and scented pines as a backdrop. Great for wave jumping.