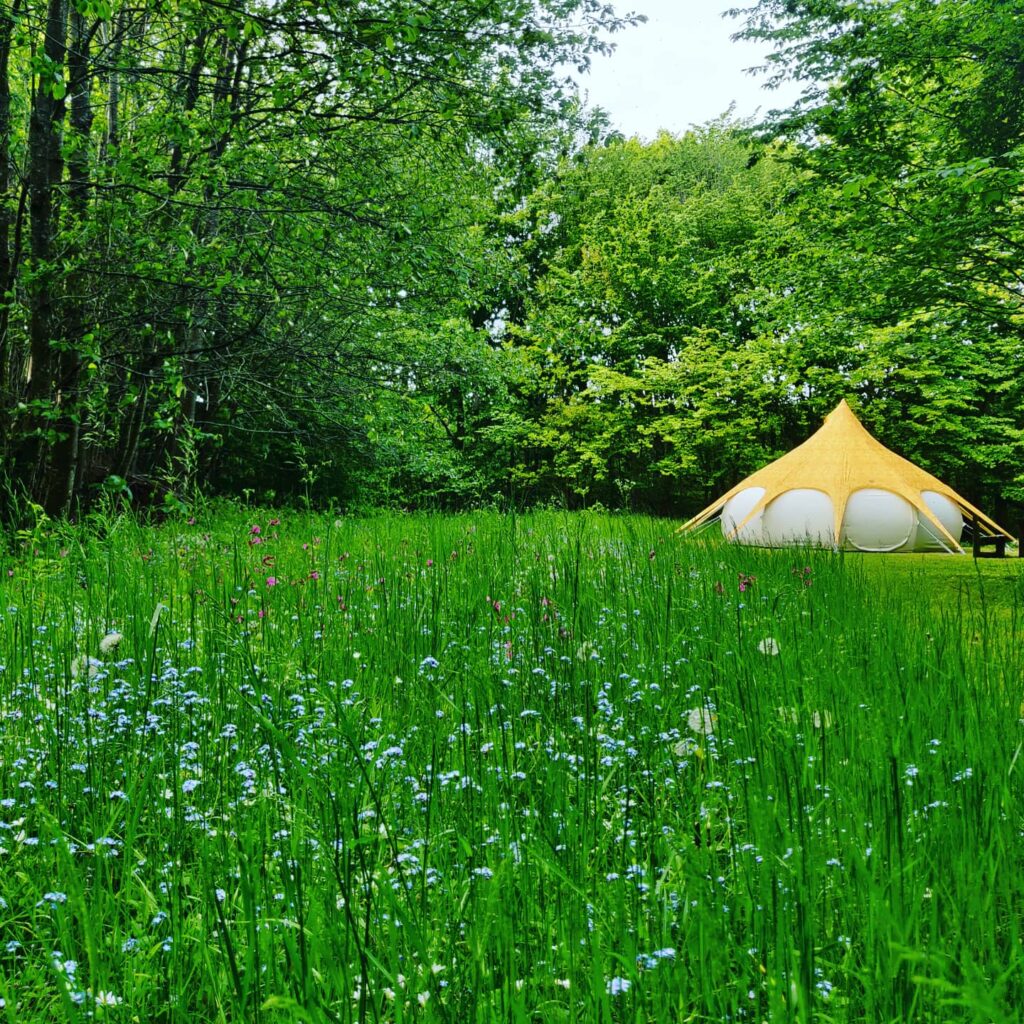 Our beautiful lotus bells are  hand-crafted canvas tents complete with coir mat floors, two zippable doors and mesh windows and have a unique, bright airy atmosphere offering all the comfort of a bedroom (full sized bed, mattresses, duvets) while camping in our meadow or in the woodland glade, both very close to the Kobbeå river and the Stavehøl waterfall. The bell tents have a diameter of 5 metres (16 feet) and can comfortably sleep 4. To see where each tent is located, please take a look at our site map.
The tents contain a double bed, 2 single futon beds which make comfy chairs during the day and a chest to store your clothes and bedding. Light floods into the tents through their mesh windows and through their 2 doors. Outside you will find a wooden table and benches with a fire ring for camp fires and barbecues.
Our cosy communal 'atelier' has 2 bathrooms, kitchen and cosy lounge in our half timbered house which is a short walk away from the belles. The glade belle is furthest away, around 100 metres, through the woods and down a little hill.
On arrival you'll find
Candles
Lanterns
Mattresses, duvets and pillows
Fresh bedding and towels
Blankets
Our bell tents are only available between the middle of June and the end of August! They cost 850 DKR per night for up to 4 people, including free WiFi, bedding/towels and final cleaning. 
Availability and booking