Our guesthouse and campsite is in the middle of one of Bornholm's finest natural areas and impressive sights are just a few metres away. These are all less than 500 metres from us.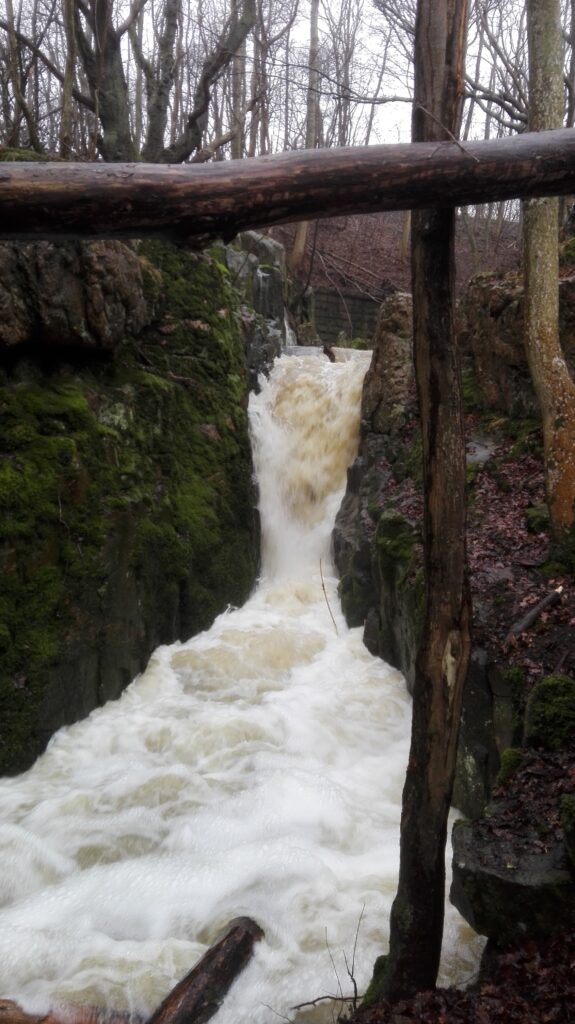 Stavehøl waterfall is a short 200 metre walk away – after snow melt or big winter storms it can look like this.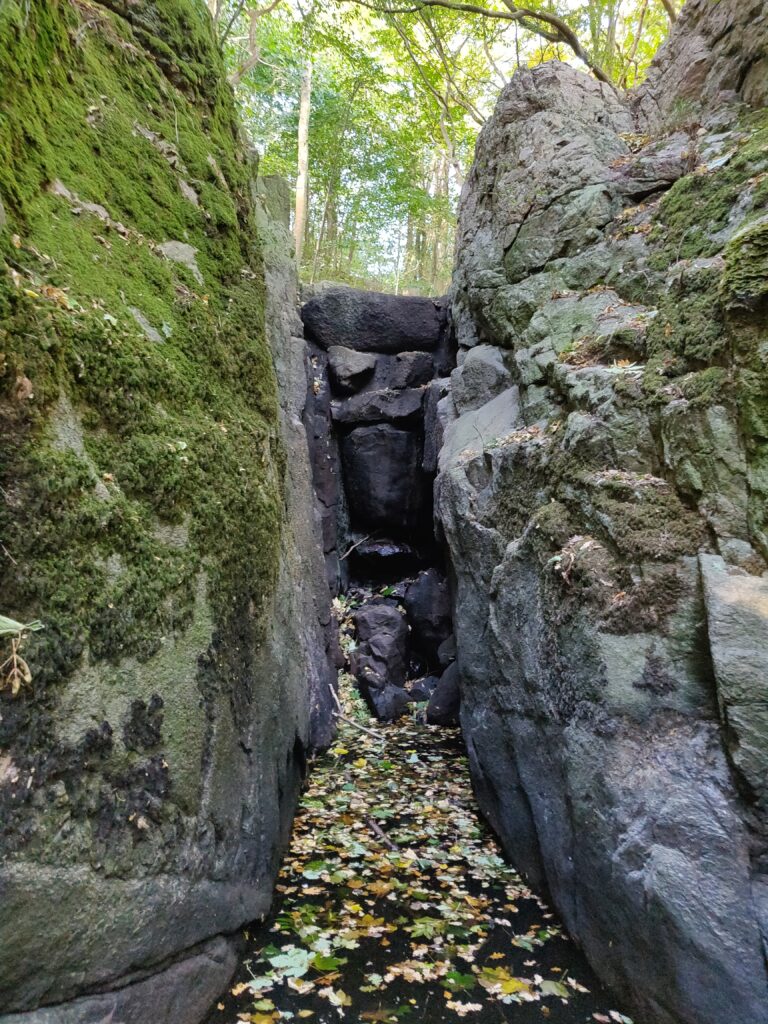 But by high summer it looks more like this!
A secret path leads from our meadow, down through the open maple and hornbeam woods to a hidden cascade – with a pool that the intrepid can use for cooling down in the summer.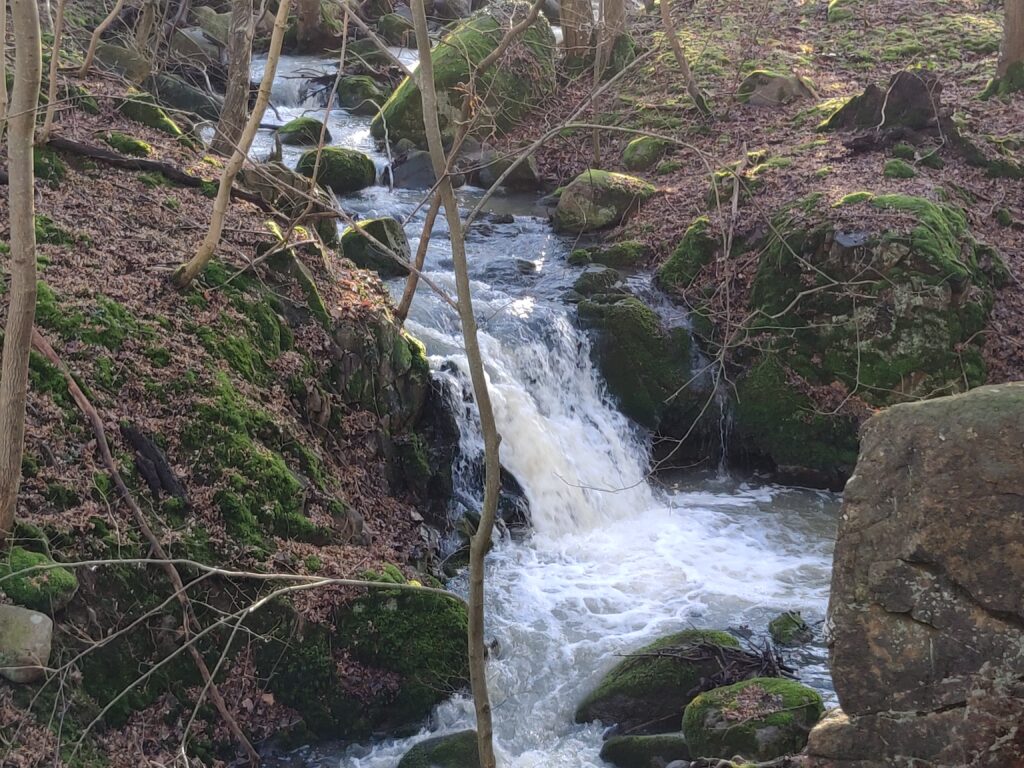 Even in the driest summers there is some flow here as the Præstebæk valley has springs that run all year around.
Walking past the 'summerhouse'at the bottom of our meadow is the old cart track that crosses the Spagerå stream to woodlands dotted with the remains of past land and water management. There are secretive little quarries, old water mill leats and the foundation stones of the mills.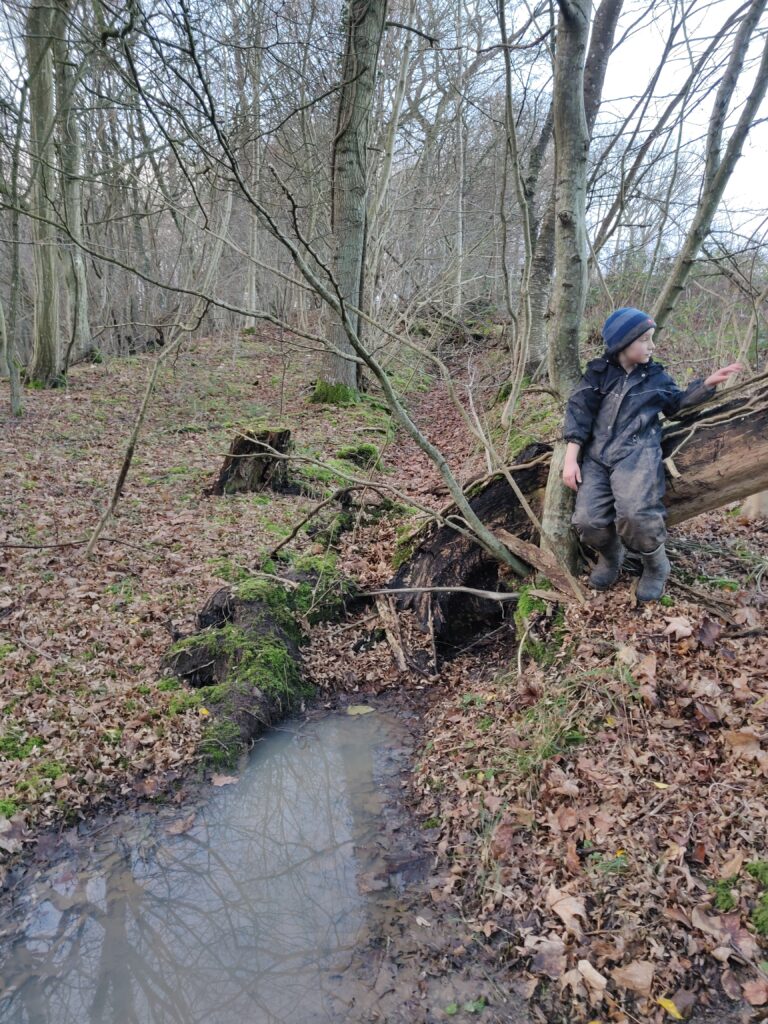 Walking towards the woodland glade in a bend of the river (home in summer to the glade bell tent) there's a faint deer path off to the left through the stream side woodlands. Down here there's a wonderful piece of railway heritage – the tunnel for the Spagerå to pass beneath the old Aakirkeby to Gudhjem railway (now the cycle way). In the summer its an adventurous way to start the walk past the waterfall and down to the sea.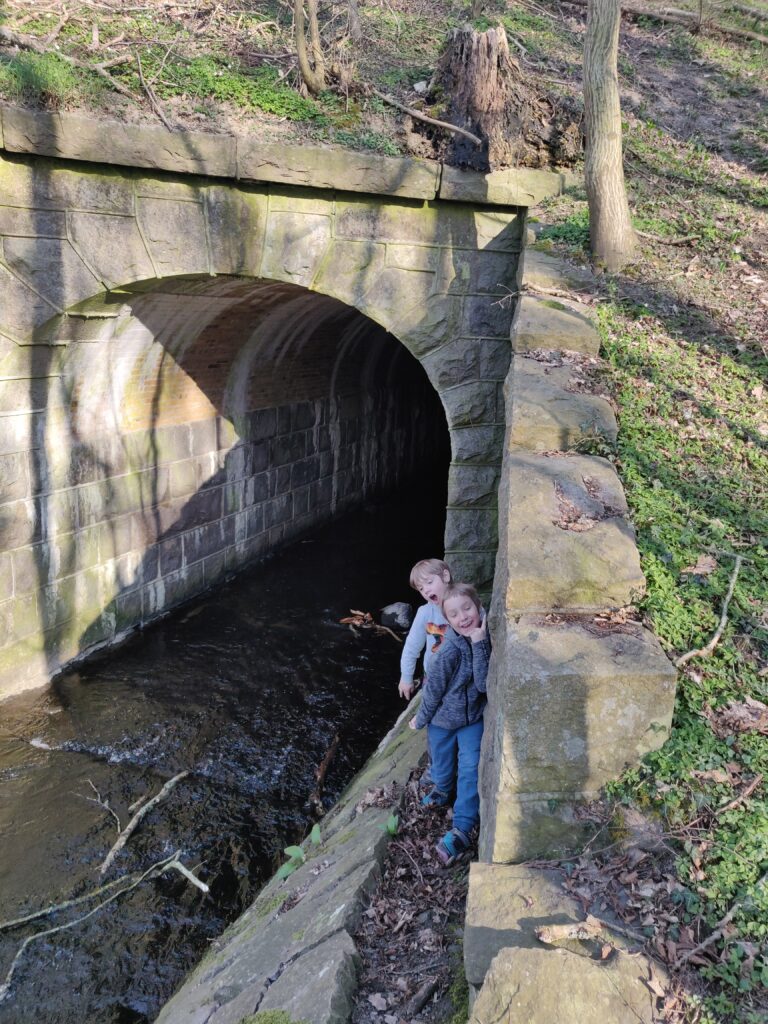 About 50 metres below Stavehøl waterfall is the heart of the ancient hollow – where the 2 rivers meet. In the winter its a noisy maelstorm as the Spagerå and Præstebæk roar together. In the summer its a rocky, shady spot with a little island in the middle of the channels. Overlooking the waters is the little rocky cliff of Thor's Ryg. This has always been a very special place – over 4000 years ago beautiful stone axe heads were left here to appease the gods or to celebrate a a great warrior (or tree cutter!?).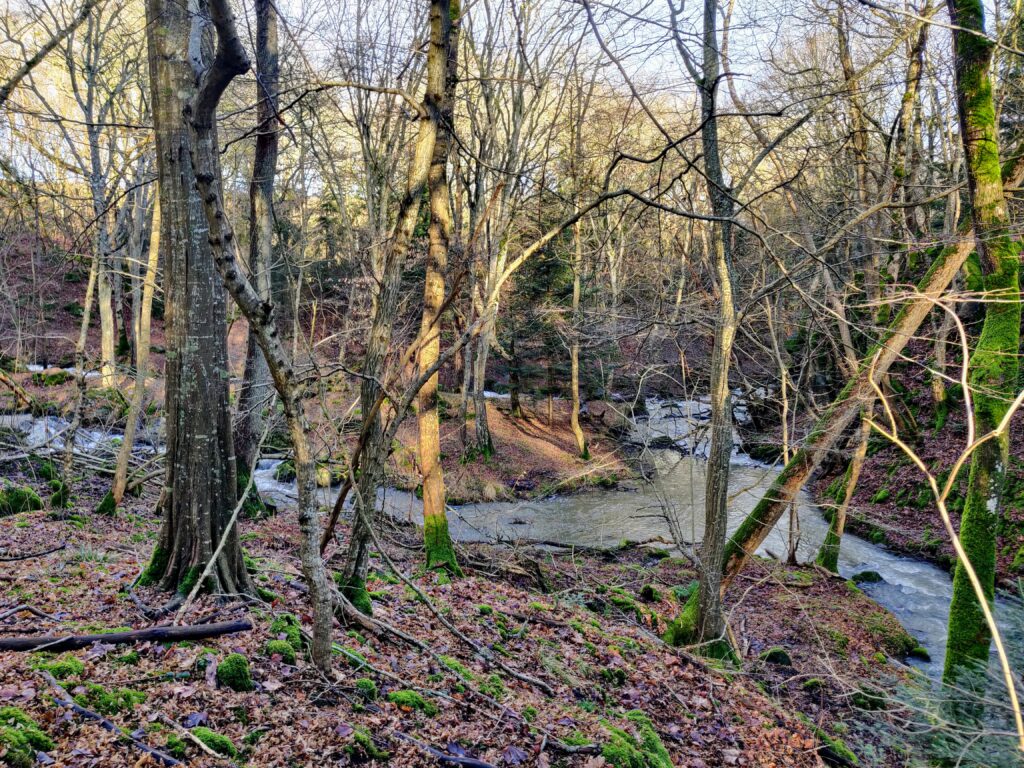 Even after nearly 5 years of living here our immediate surroundings still inspire awe, and there's still new discoveries to be made.